Follow FLMS on FaceBook
---
From the Library
When can students check out books?
Friday, May 26th is the last day to check out books, class visits and indoor recess. *The library is in the process of shutting down for the end of year inventory, etc*
More information about summer reading programs and resources will be available as we get closer to the end of the year.
When can students return books?
Friday, June 2nd – ALL BOOKS ARE DUE. * Students can return books before school, during advisory and/or with a pass during class*
Student resources available
Library Expectations for students
Keep food, drinks and gum outside the library.
Enter & leave the library with voice volume 0 and hands to self.
Speak in a voice volume 0 or 1.
Follow directions the first time
Take care of our books the best you can
Be respectful of your words and actions towards yourself and others.
Phones off and away.
Library Hours
The library is open to students (8:45 am – 2:00)
Library visits (class time) are ~ 30 minutes long. If you need more time or want to collaborate ahead of your class visit, shoot me an email and I will do my best to make it happen.
Students and Books
Students can check out 3 books for up to 21 days.
Overdue books count as 1 of the 3 books students can check out.
An "overdue" book becomes a fine after 90 days.
Fines are paid to Mrs. Espinoza in the front office.
---
Youth Summer Camps held at DDHS!! Sign-up NOW!
David Douglas H.S. Youth Summer Sport Camps
Volleyball:
Camp Dates: July 31st, August 1st & 2nd
Location: DDHS North Gym
Registration: Forms can be found at www.scotsathletics.com. They will be available at all schools later this spring.
For questions, contact janeen_rainey@ddsd40.org
Youth Camp (Incoming Kinder-5th Grade)
Time: 9:00am- 11:00am
Cost: $35.00 (includes t-shirt)
Jr Scots Camp (Incoming 6th-8th Grade)
Time: 9:00am-11:00am
Cost: $35.00 (includes t-shirt)
Girls Soccer:
MS and HS Conditioning Camp
(DDSD students entering 6 – 12 for fall of 2023)
Dates: July 31 – Aug 3 from 6pm-8pm
Location: DDHS Palermini Stadium Field
Cost: $20 (Camp Fee & Tee)
Online registration link: Scan the QR Code for online registration.
For questions, contact amy_mcqueen@ddsd40.org
Cash or check payments can be submitted to David Douglas High School, ATTN: Coach Amy McQueen, 1001 SE 135th Ave, Portland OR 97233 or on the first night of camp.
Girls and Boys Soccer: Youth Soccer Camp
(any youth entering K – 5 for fall of 2023)
Dates: Aug 7 – Aug 10 from 6pm-8pm
Location: DDHS Palermini Stadium Field
Cost: $35 (Camp Fee & Tee)
Online registration link: Scan the QR Code for online registration
For questions, contact amy_mcqueen@ddsd40.org
This camp will be capped at 150 participants. After the first 150 registrations, youth will be placed on a wait list. No refunds for prepayment after August 1st. Cash or check payments can be submitted to David Douglas High School, ATTN: Coach Amy McQueen, 1001 SE 135th Ave, Portland OR 97233 or on the first night of camp.
Football:
The Youth Football camp will be July 31-August 3 from 10-12 Noon. Registration information will be out soon!
Wrestling:
July 10th, 17th, 31st & August 17 & 14
Scan the QR Code for more information:
Girls Basketball:
June 20-22nd from 9am-12pm
Cost $65 (Camp Fee & Tee)
Scan the QR Code for more information:
Boys Basketball: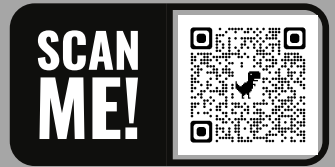 Grades: 2nd-10th
June 20-22 from 12:30-4:00
June 23rd 9:00-12:00
Cost: $60 before June 9th/$70 after the 9th (includes a T-Shirt)
Water Polo:
Our Next Camp is:
June Tuesday 20th, Thursday 22nd, Friday 23rd and Tuesday 27th, Thursday 29th, Friday 30th
***** Please do not wait to secure your spot in this camp!! We are limiting the attendance to 50 Athletes, the only way to secure your spot is to buy your tickets using the link below! Only 20 spots left******
Register Here:
https://www.eventbrite.com/e/scots-intro-to-water-polo-summer-camp-tickets-612426804057
X-Country:
Morning runs in the summer with our high school X-Country Coach. Please fill out the google form with your contact information and he will provide you with more details throughout the summer. This is available to 6th through 12th graders. Free to join. Scan the QR Code to fill out the form.
---
Upcoming No School Days:
Friday, June 16:
Last Day of School
Students dismissed at 10:15 am
---
STATE TESTING:
Oregon is a member of the English Language Proficiency Assessment for the 21st Century (ELPA21), a group of states committed to supporting educators, school administrators, and communities as they adopt and implement the new English Language Proficiency (ELP) Standards and college- and career-ready standards.
The ELPA measures and reports on students' English language proficiency in reading, writing, speaking, listening, and comprehension. Delivered online, ELPA is designed to be interactive and includes questions that reflect real-world scenarios. Its main purpose is to qualify students for appropriate language services and help guide schools to best support student needs.
On February 6th we will start ELPA testing. The following is a state mandated posting, please review at your convenience:
​​2022-23 Annual Notice for Statewide Tests
2022-23 30-day Notice and Opt-out Form
2022-23 30-day Notice and Opt-out Form (Fillable PDF)
---
Please note these School Rules and Review them with your Student:
Gum is not allowed at Floyd Light. SOME reasons

We have tried to allow gum in the past but ended up having messes in water fountains, on floors, and on desks.

Cell Phones need to be turned off and put away from 8:20 to 3:00. In an emergency, students are allowed to come to the office to use their phone. SOME reasons

Distraction in classes
Often used to encourage violence so can be filmed
Often used to text other students during class time, so they are distracted

Selling Items are not Allowed. SOME reasons

Huge distraction
Causes students to not go directly to class

'One Chip Challenge' is not allowed. SOME reasons

Students get sick
Students get sick and miss their education
---
A reminder for high school athletic events:

Middle school and elementary grade students must be accompanied (and supervised) by their parent(s)/guardian(s) to gain entry to all home athletic events. If students show up to or are dropped off at any games they will not be allowed to enter the event and parents will be called to pick them up. Students should also always have their student ID with them.
---
Floyd Light Arrival & Dismissal Procedures
Student drop off/pick up: At Floyd Light, please drop off/pick up in the MIDDLE LANE only (coming west/down). This is completely for safety reasons. Please do not use the BUS LANE. Another idea (one that I would use), is using the Community Center parking lot to drop off/pick up. This is much easier to leave without traffic congestion.

Please review the attached photo for more information.

Thank you!
Mr. Pease
---
ParentVue: We encourage you to sign up for ParentVue (assignments, grades, and attendance are available). You can call the office (503-256-6511) to sign up. You will also be able to sign up during Back to School Night. You can access ParentVue by email or app.
---
Parent Links:
ParentVue Log in and set up information
Our Counseling page has a list of available community resources
---
Digital Media:
As students learn how to balance real life and digital life, it's important for us to teach our kids how to use technology in a safe and responsible way. This digital world, which can bring young people incredible resources and learning opportunities, also opens up the very real parenting challenges of managing non-stop screen time, preventing cyberbullying, finding age-appropriate content, and more
Common Sense Media is an organization that provides essential resources for families to manage the impact of challenges like this. We've asked their editors to compile a list of their most popular articles and tip sheets to guide parents as they raise responsible and thoughtful digital citizens.
---
Grades: Please use your smart phone or your student's Chromebook to check your child's grades using ParentVue (or StudentVue). If you need the ParentVue information, please contact the Floyd Light office at 503-256-6511. You can also email me or call the office if you would like a current copy of grades and missing assignments.
---
Cell Phone Use at FLMS:
---
COVID-19 Minor Testing Consent Form
Consent form for students 15 and older
Consent form for parents and guardians of students under 15
---
Homework Help:
The Multnomah Public Library has free live homework help after school, just sign in and get help. Also available in Spanish.
Did you know that all libraries offer free wireless printing? You can send items to the library's printers from almost any device or location with an internet connection, and we'll hold your prints for up to 5 hours. No appointment needed. No page limits. multcolib.org/mobile-printing
Khan Academy is a FREE website that you can use to get help on a variety of subjects from first grade through HS!
---